Hermitage – A Touch Of History
Hermitage, Tennessee is located in Davidson County, on the east side of Nashville. The town was named after the plantation home of Andrew Jackson, the seventh President of the United States, The Hermitage. The Hermitage is a popular historic destination that is easily accessible on Old Hickory Boulevard just north of Lebanon Road.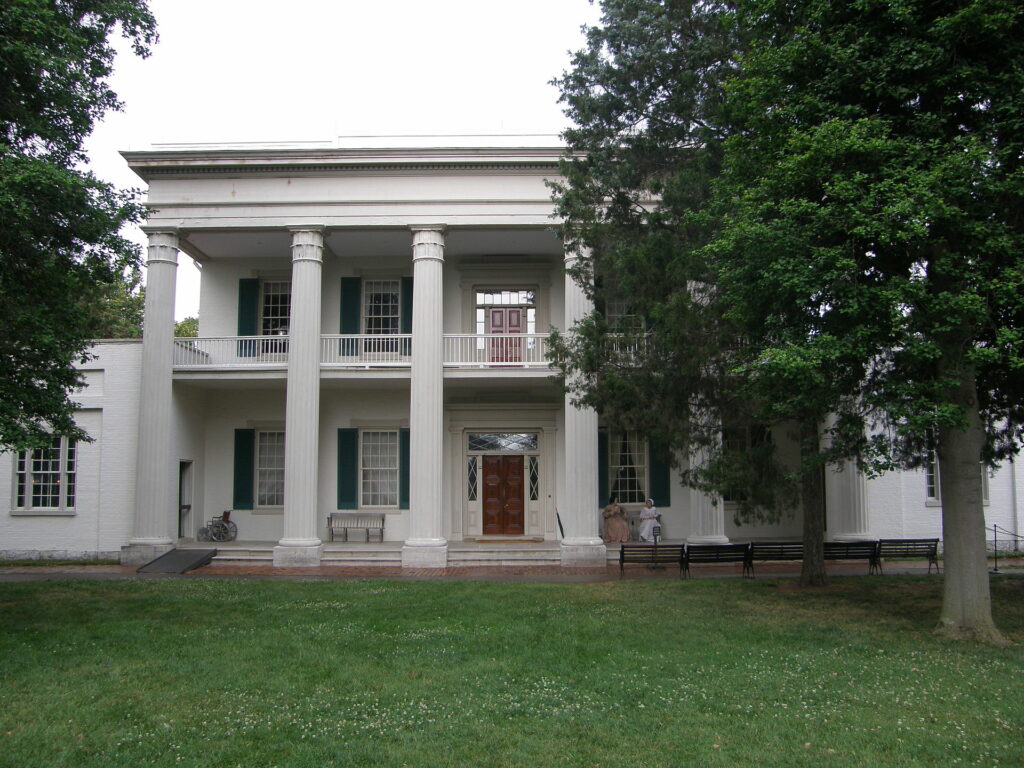 The population of Hermitage is around 30,000. Homes in the Hermitage area range from condos and starter homes to executive style homes. There are many older, historic neighborhoods in Hermitage, but many new neighborhoods have been built (or are under construction) as well, especially south of Interstate-40.
Simplify Your Busy Life in Historic Hermitage, TN
One of the benefits of living in Hermitage is the ease of getting to key places in Nashville.
Whether you're headed downtown for a big event, visiting the Grand Ole Opry, or attending a school activity, you can typically get there in a matter of minutes (rather than hours).
Hermitage has a train stop for the Music City Star Commuter Train, a commuter train that goes directly to downtown Nashville. That's a huge advantage if you work in the downtown Nashville area but don't want to make the daily drive. Riding the train to work gives you the opportunity to read, relax or catch up on email on the way to work.
If you are a frequent flyer, getting to the Nashville International Airport is easy from the town of Hermitage. It's only about 8 miles and should take less than 15 minutes to get there.
If one of your favorite activities is dining out, there are several options from local places like Nadeen's Hermitage Havenor Hermitage Steak House, to the usual fast-food and restaurant chains such as Chick-fil-A, Buffalo Wild Wings, Chili's, and the Golden Corral.
For those who love to do a bit of retail therapy, there are several shopping centers located in the Hermitage area, that include big box stores like Kohls and Target. You can also get to the Opry Mills Shopping Mall in a flash!
Do you like keeping in shape? We've got several gyms in Hermitage. As well as a trampoline park and bowling alley for some family fun!
Many popular attractions are just a short drive from Hermitage such as the Grand Ole Opry, the Opryland Hotel and the Nashville Zoo.
If you love the outdoors, there is plenty of ways to get out and enjoy the Tennessee weather! If your family loves the water, Nashville Shores, a first-class water park, is just minutes away. The park is located on 385 wooded acres on Percy Priest Lake. Attractions include waterslides, camping, zip lines, and much more. There is also a large boat marina at Nashville Shores.
Percy Priest Lake is easily accessible and is a favorite place for boating, fishing, skiing,
camping, and picnicking.
Other outdoor attractions are an easy drive from Hermitage:
Old Hickory Lake
Long Hunter State Park
Cedars of Lebanon State Park
Nashville Super Speedway
Top Golf
Nashville Sounds Triple-A Baseball Team (First Horizon Park)
Special events in downtown Nashville
If you're looking to explore the Hermitage area, give me a call!
I'd love to answer your questions and talk with you about your options. When you're ready, I'd be glad to show you some homes.