An Award-winning School System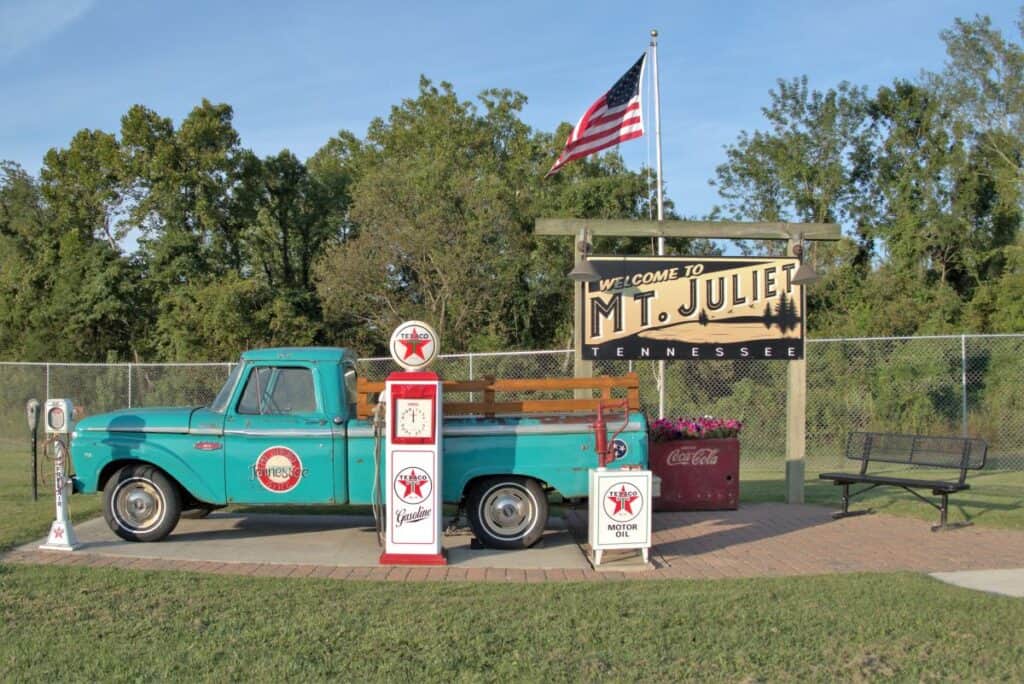 Mount Juliet has a long tradition of having good schools and as such, it is an attraction for people with school age children. Wilson County Schools consistently rank as some of the best in Tennessee every year (www.wcschools.com). There are three high schools that serve the residents of Mt Juliet: Mt Juliet High School, Green Hill High School, and Wilson Central High School. All are equipped with the latest technology for learning. The elementary and middle schools in Mt Juliet are equally impressive. You can also find several top-notch private schools as well as a widespread homeschool community.
An Abundance Of Employment OpportunitiesIn addition to your typical retail and restaurant openings, there are also many
companies looking to fill jobs in manufacturing, logistics, shipping, and administration so that you can make a good living without having to drive too far.
The Wilson County tax system. People who are looking to relocate to the Nashville area often expand their search to Nashville's surrounding suburbs. Once they do, they find that the taxes in Wilson County (where Mt Juliet is located) are usually less than taxes in Davidson County (where Nashville is located).
An Easy CommutePerhaps another reason for Mt Juliet's popularity is the Music City Star, a commuter train that goes into the heart of Nashville. Wilson County is the only surrounding county to Nashville that offers a commuter train to get to downtown Nashville.
If the ability to connect with like-minded people and express your values is important to you, one of the cornerstones of Mt. Juliet is its community of faith. There are many congregational options from which to choose—large and small, traditional, and non-traditional.
Playful City Award (7 years in a row)
4th Safest City in Tennessee (Thanks, Mt Juliet Police Department!)
3rd Most Family-Friendly City in Tennessee
4th Most Business-Friendly City in Tennessee
4th City on the Rise
If you enjoy shopping or eating out, there are lots of local opportunities for the residents of Mt Juliet. With Providence Marketplace (located off the Mt. Juliet exit off I-40) and the other shopping areas, shoppers can find just about anything they need to purchase without having to leave Mt Juliet. Whether it's the mom-and-pop shops or national retailers, there are plenty of opportunities for shopping available!
Most communities probably don't brag about their police department, but the Mt Juliet Police Department is top notch! Police Chief, James Hambrick, instilled a community policing culture within the department and the result is that it's not uncommon to see our officers giving popsicles to neighborhood children or joining in a basketball game with neighborhood kids. Their Coffee with a Cop program allows residents to have a conversation with officers once a month in an open, informal setting over a cup of coffee.
If you're looking for youth sport opportunities, Mt Juliet has plenty of that, too! Mt Juliet boasts one of the largest youth baseball parks in the southeast, with 13 baseball and softball fields. There is also basketball, soccer, martial arts, dance studios, music lessons and other opportunities for youth to have fun and learn.
Mount Juliet offers beautiful city parks and greenways with more coming in the future. If you like playing on the water, Mt. Juliet is the City Between the Lakes offering two options: Old Hickory Lake to the north and Percy Priest Lake to the south. Long Hunter State Park on Percy Priest Lake is a short drive to the south and provides over 32 miles of hiking trails along with biking trails, picnic pavilions, and boat ramps. We've also got Charlie Daniels Park which features tennis courts, a recreational center, sand volleyball courts, picnic pavilions a playground and a splash pad for the little kids!
Work with a local agent!If you're moving to Mt Juliet, one advantage you would have in working with Eddie Poole is that he can help you get settled quicker than most other agents. He grew up in Mt Juliet and he's a very active part of the community. What that means to you is if you need doctors, financial advisors, information on youth sports, or even information on places of worship, Eddie can usually help you find whatever you're looking for. With service providers, he can usually respond with, "I've got a guy!"
If you want an agent and friend that knows Mt Juliet like the back of his hand and has the experience of hundreds of closed deals under his belt, give Eddie a call. He'll lead you home!