Whether you are buying your first home, selling your home, or looking for an investment property it's important that you choose to work with real estate professionals you can trust.
The Eddie Poole Team works with people throughout the Middle Tennessee area to help them find the right home, in the perfect neighborhood and if they are new to Nashville, they help them get connected to their new community too!
When you work with the Eddie Poole Team, you have a team of real estate professionals at your fingertips so that when you need us, we are there.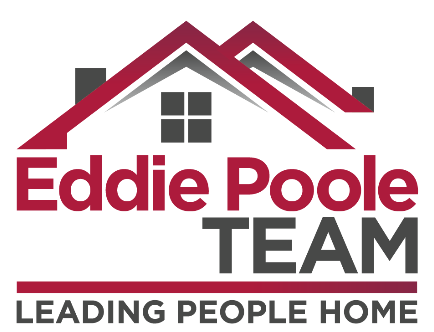 Eddie grew up in Nashville and has made Mount Juliet, TN his home. Eddie understands Middle Tennessee. He knows where it has been and knows where it is going! The trusted relationships he has made with local builders, lenders, inspectors and title companies mean that he will make sure you are working with people you can trust.
Tuesday Smith is also Mount Juliet native who has a passion for helping people! She is a graduate of Mount Juliet High School and attended Volunteer State Community College studying business and marketing.
She is excited to put her firsthand knowledge of the Nashville area to help clients all over Tennessee find their dream home. As a Wilson County resident who was born and raised near Music City and LOVES living in Tennessee, she is ready to advance her skills in real estate as a member of the Eddie Poole Team and help people buy and sell their home.
In her free time, Tuesday enjoys spending time with her husband of 29 years and her two children, going to church, or spending time out of doors in beautiful Tennessee kayaking, camping or gardening!
While Tracy Teat may not have been born and raised in Middle Tennessee, but that doesn't mean her love and knowledge of Wilson County lacking. Her love of the outdoors, swimming, canoeing and hiking makes Middle Tennessee the perfect place to call home. She decided to get into real estate to be able to help other new Tennesseans fall in love with Wilson County just like she did. With over 30 years of experience in customer service, she is ready to walk hand in hand with clients as they go through the process of buying or selling their home.
She is a member of the Journey Church in Lebanon and volunteers in the nursery. She and her husband are currently working to become foster parents for Wilson County.
Jenny Stewart has been a resident of Mount Juliet since 1997. She grew up in South Mississippi and moved to Nashville upon graduation from high school to attend Belmont University and pursue a career in the music business. She earned a B.A. in Business Administration with a minor in Music Business, and she spent most of her early career at Sony/ATV Music Publishing, where she worked her way up to Global Manager of Music Publishing Royalties. She assisted in transitioning Sony/ATV Music Publishing's global royalty division from London to Nashville and was responsible for quarterly accounting closeouts for over 40 of their offices around the world.
She left Sony in 2006 to be at home with her kids, and once they all were in school, she longed to get back into a fast-paced, deadline-driven business. With a husband who frequently travels for his work, she knew she would have to find something she could do from home. Two years ago, she launched her own Contract to Close Real Estate business, and she truly enjoys interacting with real estate agents, title companies, lenders, clients, and inspectors to assure a smooth contract to close process for all of her clients.
Jenny is proud to be a part of the Eddie Poole Team and helping people find their dream home in Nashville Tennessee.
Working with a team brings added benefits. The members of The Eddie Poole Team share their resources and pass the benefits on to our clients..
Some of the benefits you'll find when working the Eddie Poole Team Include:

Shared resources
The Eddie Poole Team offers industry leading marketing techniques to help you sell your home. When you work with any member of the team, you have access to those tools.
More hands & eyes
The more people you have looking at your listing or looking for your dream home the better. Working with our team means that you have multiple agents searching for your dream home or showing your home to potential buyers.
Availability
When you are working with a solo real estate agent, you are sometimes limited by their availability. Working with a team makes it easier to see a house when it suits your schedule or host an open house on the day you choose.
Are you ready to get help buying or selling your home? Reach out to a member of the Eddie Poole team and you will not only get great advice, you also may make a friend for life!